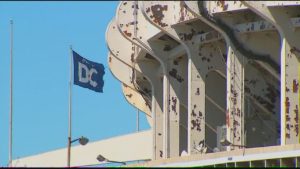 When:Saturday 11/19 @ 2pm
Where:
RFK Stadium Lot 6, near the entrance to Kingman Island park. Entrance off of Oklahoma Ave SE or Benning Road SE. Public transit, take the Blue/Orange/Silver to Stadium Armory or a variety of buses to Stadium Armory (96, B2, D6)
Who:Duckbill Cookiepuss, mystery co-hare (seriously, who is going to co-hare)
Why:Why not?
Trail Details:
A to A-ish. Dog friendly. Probably not stroller friendly. There may be a farmers market near the trail start, so you may have to park along Oklahoma ave if you're driving.
Call Duckbill if you have any questions or can't find the start 202.812.6908.
Map: